Okay, okay... I know it has been a really long time since I posted anything. I attempted to post a looked based on the Seattle Seahawks, but my computer was being a jerk, and it didn't get posted. I'll try to get it up here later.
I did a look today that I've done a few times before. I absolutely LOVE it! I ordered some cool samples from
MyBeautyAddiction
months ago and I kind of pushed them to the side while I dabbled in my hundreds of other eye pigments. A couple weeks ago I stumbled across them again and started playing. Hope you like it!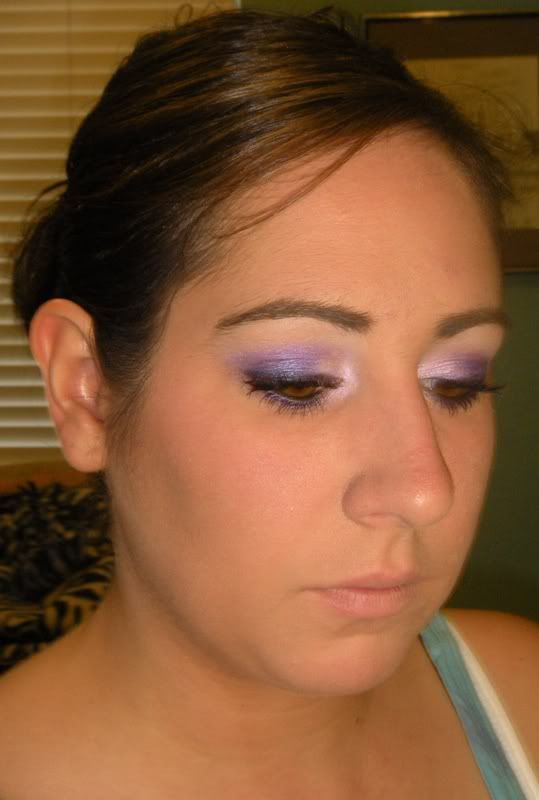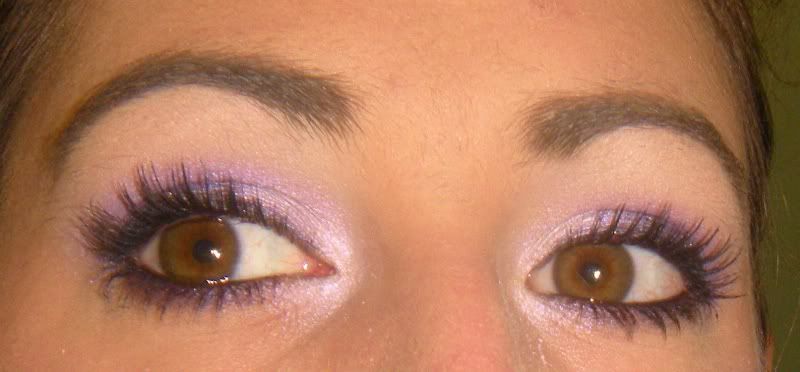 What I used:
E.L.F. Mineral Eye Primer
NYX Jumbo Pencil in Milk (inner corner of eye – top and bottom)
NYX Jumbo Pencil in Pacific (outer 2/3)
About Face Eye Pigment in High Drama (outer 2/3 – top and bottom)
MyBeautyAddiction eye pigment in Celestial (inner 1/3 – top and bottom) *swatches to come*
Black gel liner
CoverGirl LashBlast Mascara
Since I loved those samples from MyBeautyAddiction, I ordered a sample set the other day of their new "Pure Metallic" collection. They are gorgeous and perfect for fall. I can't wait to start playing with them. They are extremely opaque and very smooth. Heaven!! I recommend getting samples from MBA. The samples are generous. I can almost fill a 5 gram jar with sifter… no joke! And I only paid $9.50 with shipping for all 9 samples. The first set I took in the light with flash. The second set is in natural indoor lighting.
Thanks for stopping by!