**I found the Seahawks blog!**
First off, I know... it's been a very long time since I posted anything. I've been thinking about my blog a lot lately and how I'd love to start working on it again... andhopefully keeping it up! So with that being said, I will try my hardest to update more often.
Now, I grew up in Seattle, so therefore I am a Seahawks fan! Today was their first game of the season so I got inspired. Ang guess what?... THEY WON!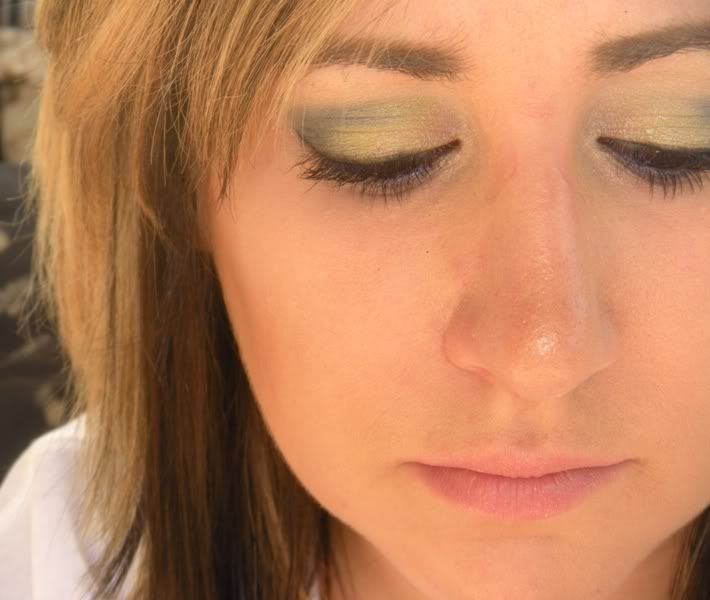 Here's what I used:
Cover Girl Clean Foundation in Buff Beige
Cover Girls Clean pressed powder in Buff Beige
E.L.F. Bronzer in Warm Tan
UDPP
About Face Shutter (crease and lower lash line)
About Face Leprechan Scandel (lash to crease)
About Face Pearls and Stilettos (inner 1/4 and brow bown to blend out Shutter)
Bare Minerals brow powder in Dark Blonde/Medium
Coastal Scents gel eyeliner in Black (tightlined top and bottom)
Cover Girl LashBlast mascara
E.L.F. lip liner in Nude
E.L.F. Minty Gloss in Seattle
The colors didn't show up as vibrant as I thought they should, but I really really liked the look!!