Okay, so my room is halfway done. I just need to hang some stuff on the walls and move all my makeup in! But that will have to wait for another day. I decided to take advantage of having my little makeup room today. I stopped at Ulta on my way home from work this afternoon after discovering that my black eyeliner is almost out *gasp*! I've had my eye on the Urban Decay 15th anniversary 24/7 eyeliners... but come on... $92?! I grabbed the eyeliner set just in case but decided to shop around and see if I could get more for my money. Guess what?... I did!! Sorry UD! So without further ado... here is my haul and swatches.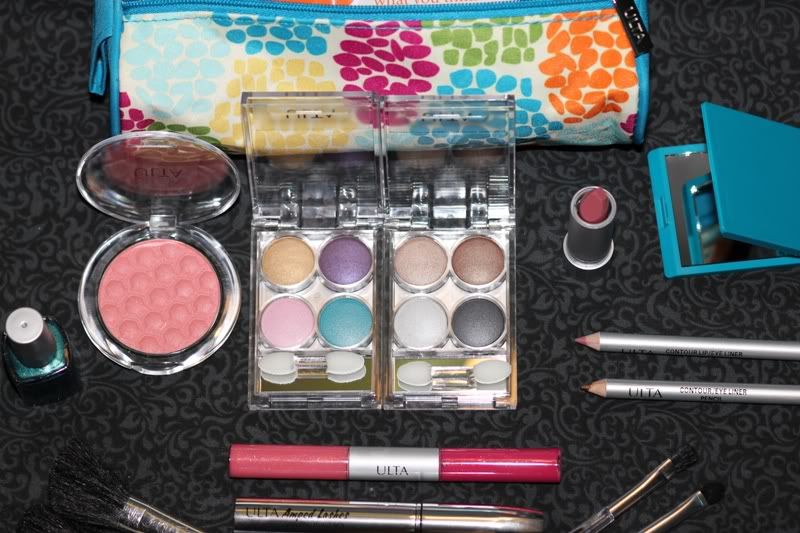 They have a deal going on right now... if you spend $17.50 on Ulta brand products, you get a cool kit for free! They had three choices. I chose this once since it was a little more colorful!
Here's what was in my kit: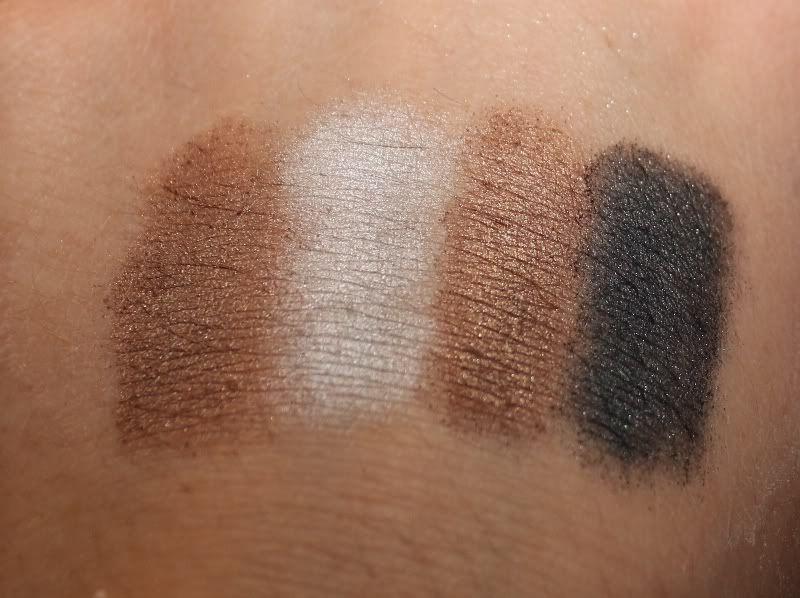 Eyeshadow Quad 1: Truffle, Platinum, Trendsetter, and Granite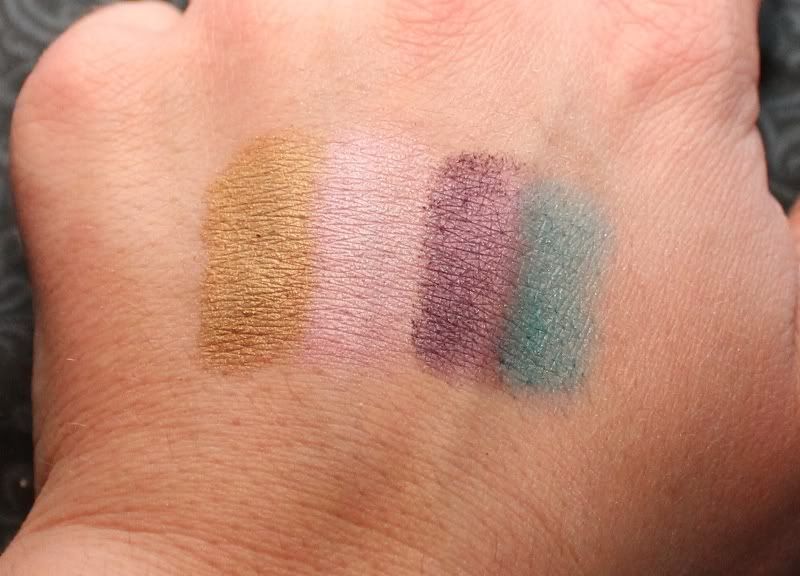 Eyeshadow Quad 2: Gold Leaf, Love, Plum Noir, and Turquoise
Left to Right: Halo Highlight, Parisian Pout Lipstick, Bellini and Starlet Lipglosses, and Rose Lipliner
I didn't swatch the eyeliners that came with is since there were just black and brown. It also came with a teal nail polish, a cute mirror, mascara and some crappy little brushes that my puppy ran off with.
Speaking of my puppy...
My wonderful boyfriend got her for me for our anniversary/Christmas present. Her name is Gidget Love and she's a 6 month old Yorkie. Such a good girl!! She was trying to help me while I was taking pictures tonight. She looks a little mangie since she rolled around in the dirt as soon as I gave her a bath the other day plus she needs to go to the groomer desperately bad.
Okay, now onto the other things I purchased: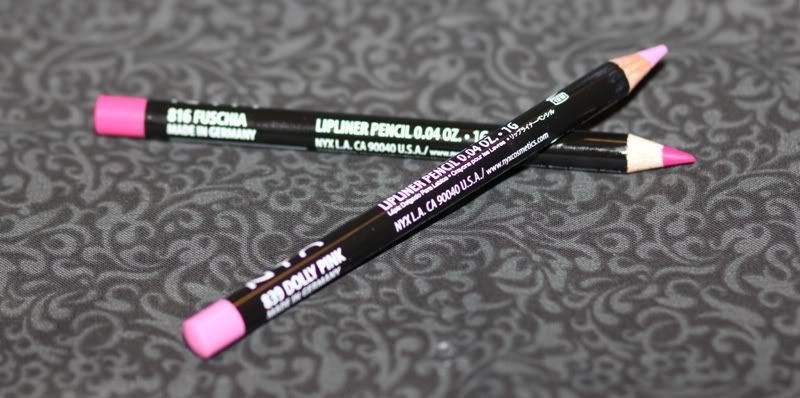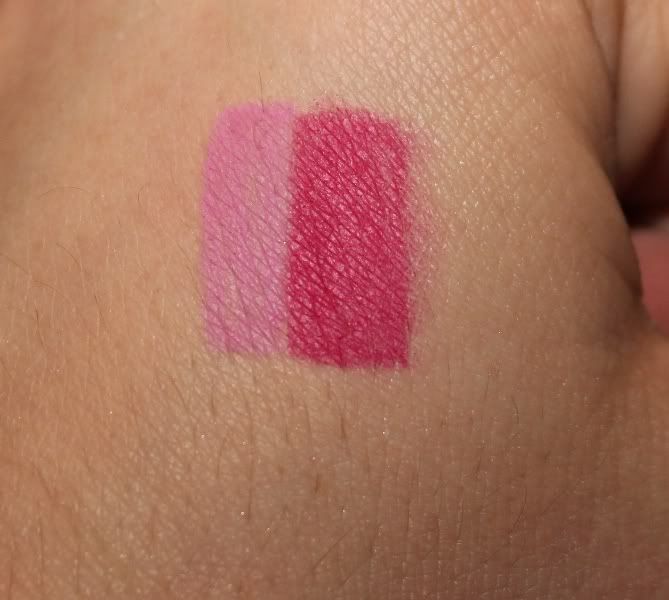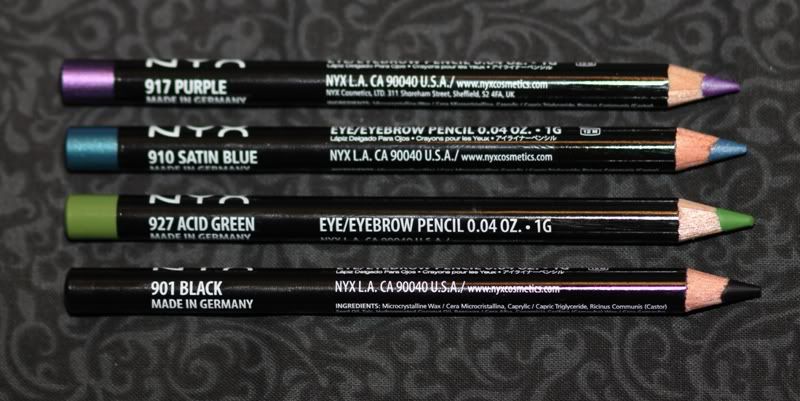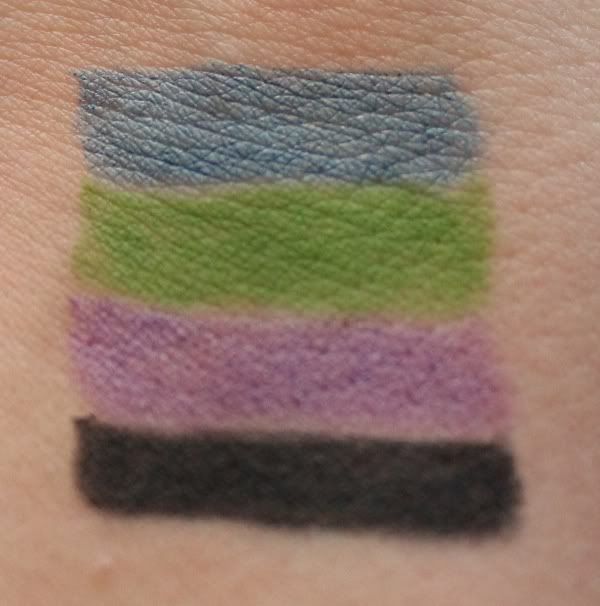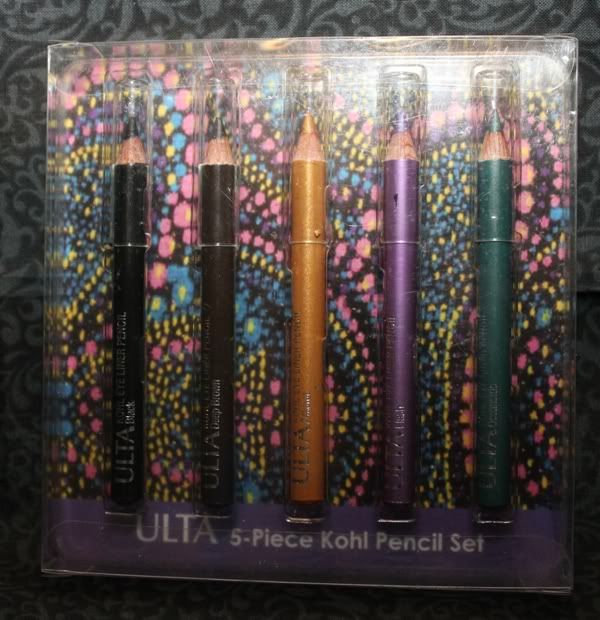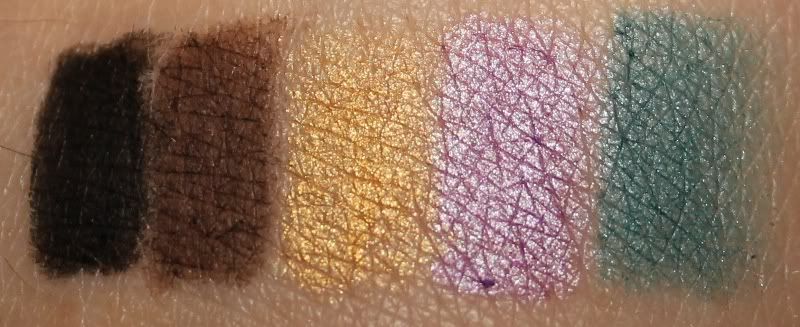 That would be Ling's hand. I was having problems... the button to take the picture is on the right side of the camera and I'm left handed... so I had to swatch with my right hand so I could take pictures of my left hand. I couldn't do what I wanted... so he let me draw on him. Like I said... wonderful bf!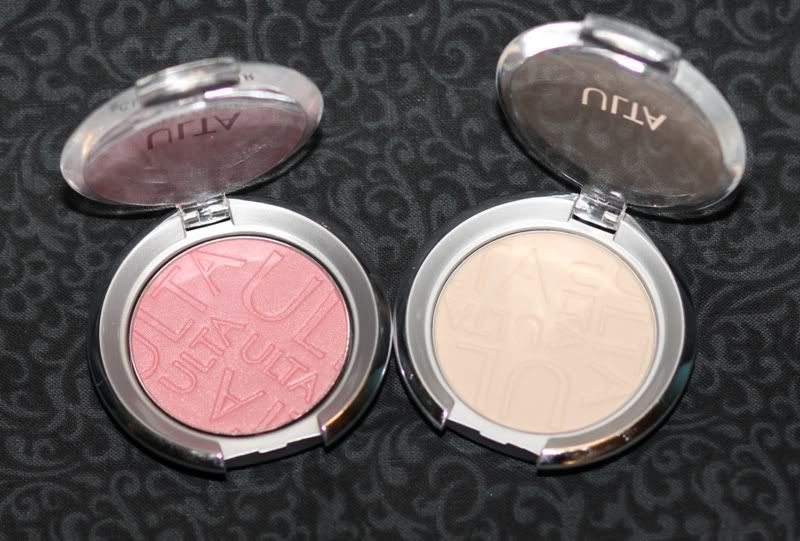 That would be a blush in Heartbreaker (the same color that came in the kit... I was a little bummed that I have two now.) and an eyeshadow in Bone.
And that is it. I had fun today. I haven't gone makeup shopping in awhile and it was fun to work on this blog again. Stay tuned for more!!
*All products were purchased by me. All opinions are my own.*